It is now easier to change the account´s holder
---
Gas supply should always be in the name of the customer who uses it, as set out in the Service Regulations. This is also necessary to access benefits such as the Social Rate.
From your computer, phone or tablet
To change the account holder, have ready your account number, National Identity Document (DNI) and proof of address (such as a rental contract or certificate of domicile).
In the Virtual Office, enter the "Procedures" section and then select "Change of Account Holder".
Once you have completed the change of account holder, you will receive an email with all the details of the procedure. Your account will also be linked with the Virtual Office.
P3 users, Large Users and official bodies must request the change in person.
Those who change category (such as from Residential to Commercial) must also make the change in person.
If the gas service has been out of use for a period greater than one year, the distribution company shall carry out an inspection of the internal installations. If any repairs are necessary, you must hire a registered gas installer.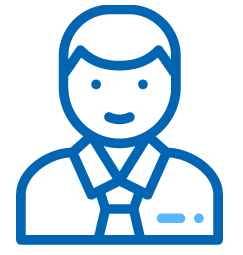 You can also change the name of the account holder in person at one of our Commercial Offices, with the following documentation:
Original documents as well as a photocopy of title deed or contract of purchase and sale with certified signatures or rental contract signed by the property owner.
In the case of squatters, original certificate of domicile issued by police authority, notarial deed, justice of the peace.
Original and photocopy of National Identity Document or similar identity document.
Should you eventually be included in the Commercial category, you will also have to submit an up-to-date form of registration in the AFIP (internal revenue system), tax on gross receipts and CUIT tax number. You must also pay the different charges as defined by ENARGAS, where applicable.
By Normative Provision BN ° 20/2004 of the Provincial Revenue Directorate and Law No. 13,145, all clients of the Province of Buenos Aires who request a change of ownership in public service companies must have the last Revenue receipt (payment ) corresponding to the property, together with Form 531v2 from the Provincial Revenue Office. You can obtain this form by entering the portal of the Collection Agency of the Province of Buenos Aires. Consequently, the client agrees to keep and present said documentation at any time that the Distributor so requests.